Professionals We Recommend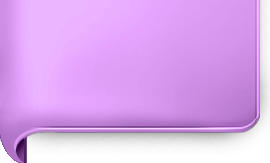 Candy Buffet Services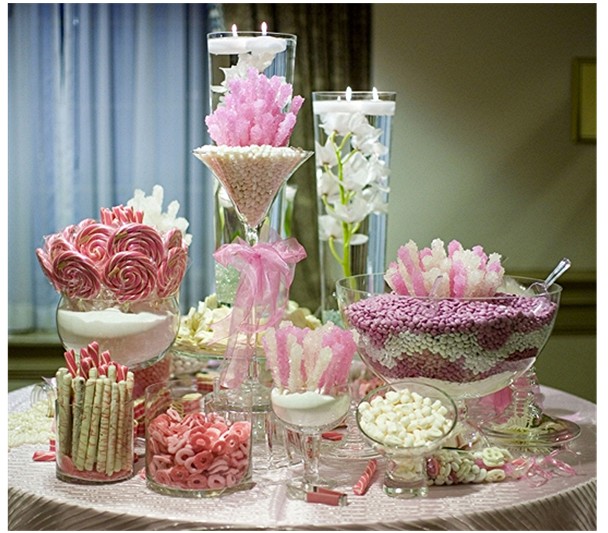 Candy Buffet _

~ Please call for pricing ~


Your candy buffet will be custom tailored to your taste and needs. We will be responsible for all the glassware, candy and arrangements

Our candy buffets include:
Candy (number of varieties as outlined below)
Set-up
break-down
Rental of glassware & serving utensils
Cellophane goody bags
Leftover candy is yours to keep!

Our minimum number of servings is 50.

Mini Basic Package
Guest list of 50 and under – 4 to 5 types of different candy

Small Basic Package
For a guest list of 51-100 people, you will have 5 to 6 different types of candy.

Medium Basic Package
A guest list of 101-200 people will have a buffet of 7 to 8 types of candy.

Large Basic Package
Celebrations including 201-300 guests will receive 9 to10 types of candy in their buffet.

Supreme Basic Package
Guest lists of 301 guests and up will have 11 to 12 types of candy.

*Each buffet display will include a minimum of six containers. Some candy may be duplicated to achieve the desired visual effect.

---
Extras

We offer several additional options which are available as an upgrade to our basic service, for an additional fee.
Staffing of Buffet for duration of event @$25 per hour/per attendant
Personalized bag/box labels or tags
Mini Chinese-style take-out boxes
Organza treat bags - available in many colors
Personalized tags for organza bags or boxes
Custom-cut favor boxes
Additional chocolate candy selections
Cupcakes, cake pops, specialty candy, popcorn, cotton candy, jelly apples and caramel apples
Customized Decor for table (table linens, embellishments, ect... )
Customized Signage for table

Looking for something else? We can probably do it - just ask!

*Please note that some venues require the buffet to be staffed by a professional throughout the event. You will need to check on this or consult with us before making a final decision on buffet staffing.

---

Travel
We are located in Staten Island, New York. Our standard service area includes the Staten Island area. We welcome events outside this area, but a travel/toll charge of $25, per 25 miles beyond our standard area, will be charged in addition to your buffet cost.

Just a sampling of what candy you can choose from:

Mike-N-Ikes
An old fashioned favorite. Fruity, chewy candy coated in a hard covered shell.

Hot Tamales
An old fashioned favorite. These little candies have a hard candy shell and a soft, cinnamon flavored center.

Hershey's Kisses
Loved for their unique shape and foil wrap, these bit-sized chocolates are always a favorite.

Gummi Worms
A classic for young and old. Soft and squirmy, these little worms will have you squealing for more! (Kosher)

Sour Worms
Traditional gummi worms with a sour sugar coating. Kids will get a kick out of this tangy version of their old time favorite gummi .

Gummi Bears
A classic for young and old. Soft and chewy, these little bears will keep you coming back for more. (Kosher)

Sour Small Bears
Traditional gummi bears with a sour sugar coating. Kids will get a kick out of this tangy version of their old time favorite gummi.

Jelly Beans
The original gourmet jelly bean. A variety of Jelly Belly's best flavors. Great for
the Easter Holiday! (kosher)

Boston Baked Beans
Candy coated peanuts from back East.

French Burnt Peanuts
Similar to Boston Baked Beans, these candy coated peanuts have a bumpy texture that is unique .

Sesame Honey Crunch
The name says it all. Man has been making these crunchy pieces of sesame seed covered honey for thousands of years. They are as delicious as they sound!

Vanilla Caramels
Our oh-so-creamy, vanilla flavored caramel cubes.

Mixed Flavors Taffy
Our very best, soft and chewy taffy is packed in a mix of delicious flavors.

Smarties
Tiny sugar candies wrapped together in a rainbow of color. This is one your kids will love!

Good and Plenty
An old time American favorite. Soft, chewy licorice bits coated in a sweet, hard candy shell.

Butterscotch Buttons
this hard candy with its melting, butterscotch flavor will soon become your favorite!

Cinnamon Buttons
These tasty candy nuggets are packed with cinnamon fire power.

Starlight Mints
Hard candy with a minty flavor that lasts!

Strawberry Bon Bons
Fruity hard candy with a sweet strawberry liquid center

Tootsie Rolls
Advertising made them well known but their taste made them famous. Small, chewy bits of chocolate candy that make your mouth water.

Reese's Pieces
Peanut butter candy in a crunch shell.

Root Beer Barrels
An old time favorite with the great taste of Root Beer.

Sanded Lemon Drops
An old time favorite just like you remember.

Willy Wonk Runts
Pressed candy in the shape of fruits and fruit flavored (new flavors).

Laffy Taffy bite-size
8 flavors made by Willy Wonka and, yes, they still have the jokes.

Now and Laters
The most popular Taffy flavors... banana, cherry, grape, apple and tropical punch.

Chocolate Gold Coins
Solid milk chocolate wrapped in gold foil with a look similar to US coins. They are are little larger than the actual coins.

Butter Toffee Peanuts
Butter toffee is a great combination of sweet and salty.

Yogurt Malt Balls
Yogurt covered malted milk balls are fantastic!

Gummi Glo-worms
Sweet, bright neon colored gummi worm candy.

Whirly Pops
These colorful candy treats have been made by Adams & Brooks since 1932.

Orange Slices
Sugar coated jelly candy with an orange flavor.

Spice Drops
Spicy Gum Drops, an old time favorite, are covered with sugar in some tasty spice flavors.

Peanut Butter Bars
They're crunchy, they're crispy, they're almost flaky and they're truly addictive.

Red Vines Strawberry Twist
Just about everyone loves the great taste of red licorice, and for many candy lovers red vines represent the very best red licorice on the market.

Jolly Rancher Hard Candy
These great hard candies are the perfect choice for easy snacking, and it is a great idea to have a variety of these flavorful treats at your Candy Buffet.

Twizzlers Cherry Bites
Delicious licorice cherry bites that you will sure enjoy.

Dum Dum Pops
With 16 fun flavors plus its signature Mystery Flavor™, these small pops are perfect for kids of all ages. Dum Dum Pops bring on the smiles 'cause everyone loves a Dum Dum!

Sour Patch Kids
Chewy candy with a coating of sour sugar.

Willy Wonka MixUps
A mix of some of Wonka's most popular, including Nerds, Shockers, Sweet Tarts, and Laffy Taffy

Peanut Butter Cups Miniatures
The perfect combination of creamy peanut butter in a rich milk chocolate cup that no one can resist.

Snickers Minis
Crammed with peanuts, caramel and nougat then coated with milk chocolate, SNICKERS® quickly became one of the planet's favorite treats after its introduction in 1930.

M&Ms Plain
A world wide favorite - the hard shell coated chocolate candy that melts in your mouth, not in your hands.

M&M's Peanut
A world wide favorite with Nuts!

Animal Crackers
Originally created in 1871, these delicious crackers are always popular.

Banana Chips
Dried slices of banana, covered with sugar or honey. The chips are crispy and have a sweet taste.

Tiny Pretzels
Classic Pretzel Taste.

Quaker Chewy Bars
These low-calorie snacks are so good, you won't know they are healthy. Whole Grain bars in 3 flavors, Chocolate Chip, Peanut Butter Chocolate Chip and Oatmeal Raisin.

Kellogg's Fruity Snacks
Another healthy option with 3 flavors of fat free soft fruit snacks that also provide 100% of your daily vitamin C in a single serving! Enjoy Strawberry, Mixed Berry and Cherry.

Pepperidge Farm Goldfish Crackers
The snack that smiles back....Until you bite their heads off! This is a snack that's baked with real cheese and has no artificial preservatives.

Cheez-Its
You'll find lots of satisfying big-cheese taste packed in every Cheez-It® cracker